ERP Software for Sales Management
The automation, smart workflows, extensive analytical capabilities offered by sales management applications helped in cultivating a strong, successful sales team for the business, no matter how big or small they constitute.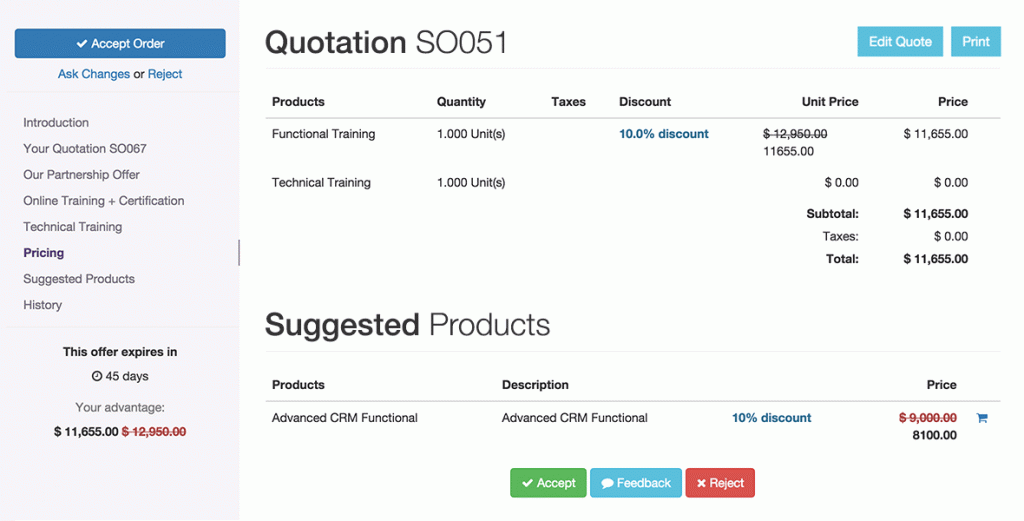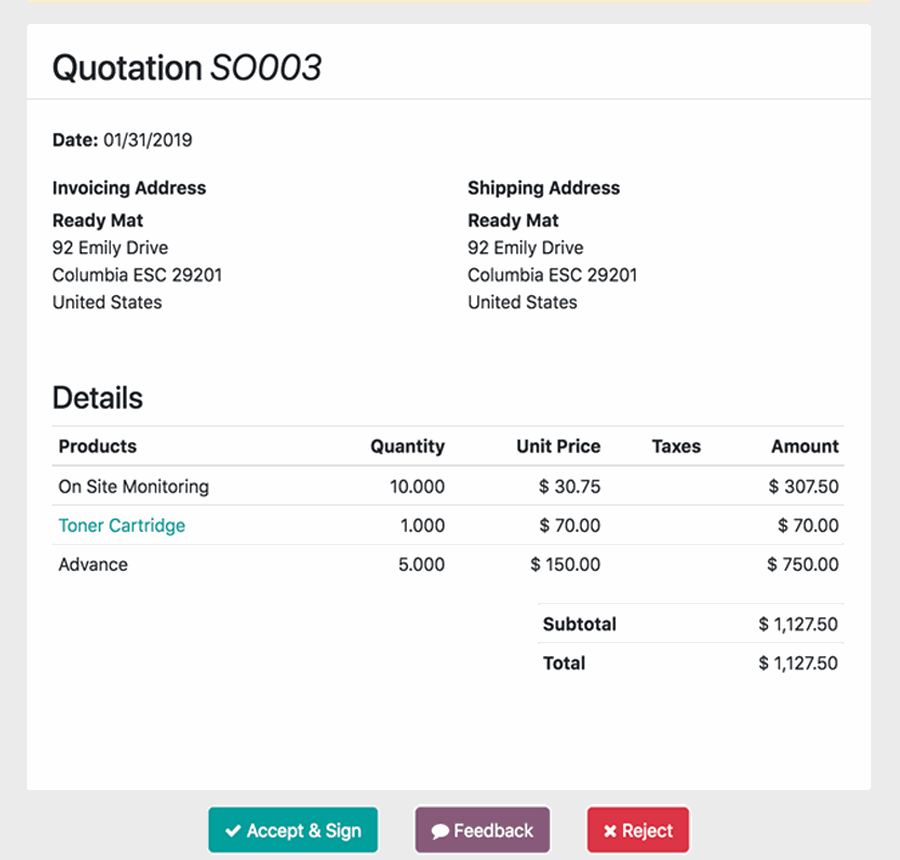 Sell More with Clean Quotations
Send clear and complete quotations to your prospects. Add product descriptions, beautiful images, and additional information simply by dragging and dropping building blocks.
Great Prices Lead to A Great Return
Design, implement, and adjust your pricing strategy to maximize revenue.
Use pricelist rules to compute the right price based on customer conditions.
Convince customers to buy more with discounts and coupons.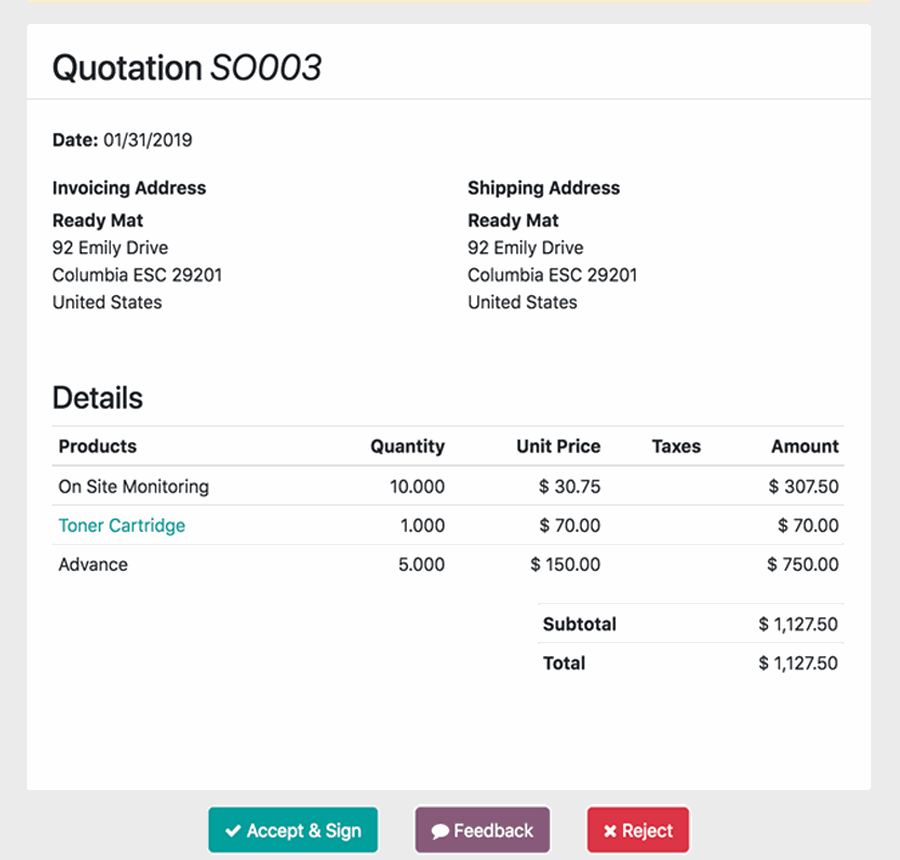 Your quotations online
from quote to Odoo sign in
Order & contract sorting
Automate operations and focus on customer relationships and revenue.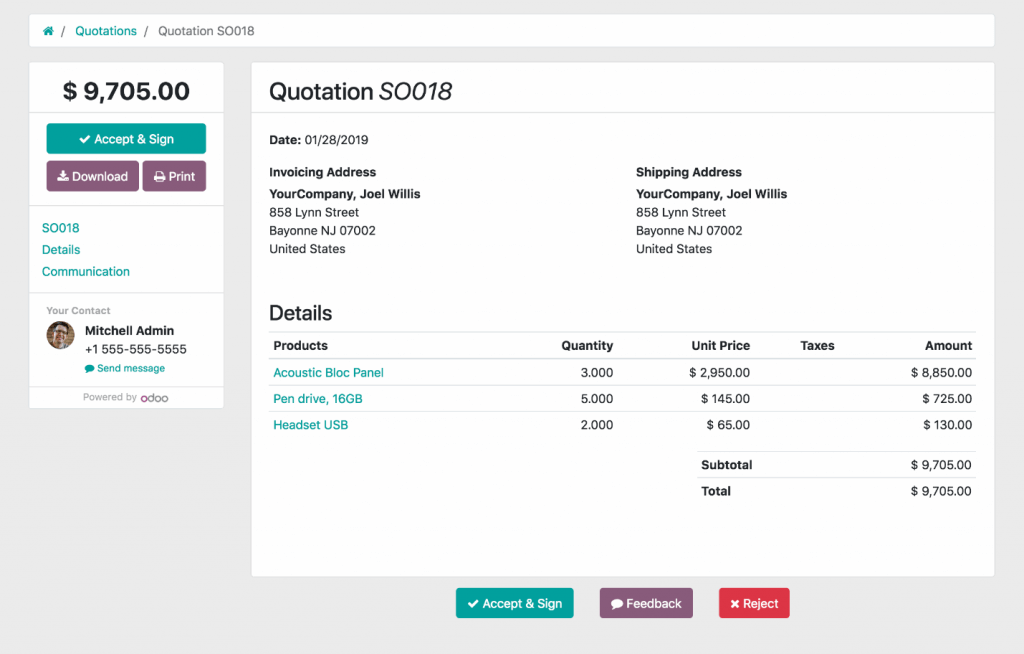 Fully integrated with other Odoo Apps