Manufacturing Apps
The Manufacturing Apps section allows you to manage MRP, PML, equipment and quality service.A manufacturing management software comes with an ample number of features that helps in streamlining business operations, effectively transacting information across all business sectors, ultimately focusing on enhancing the business workflows.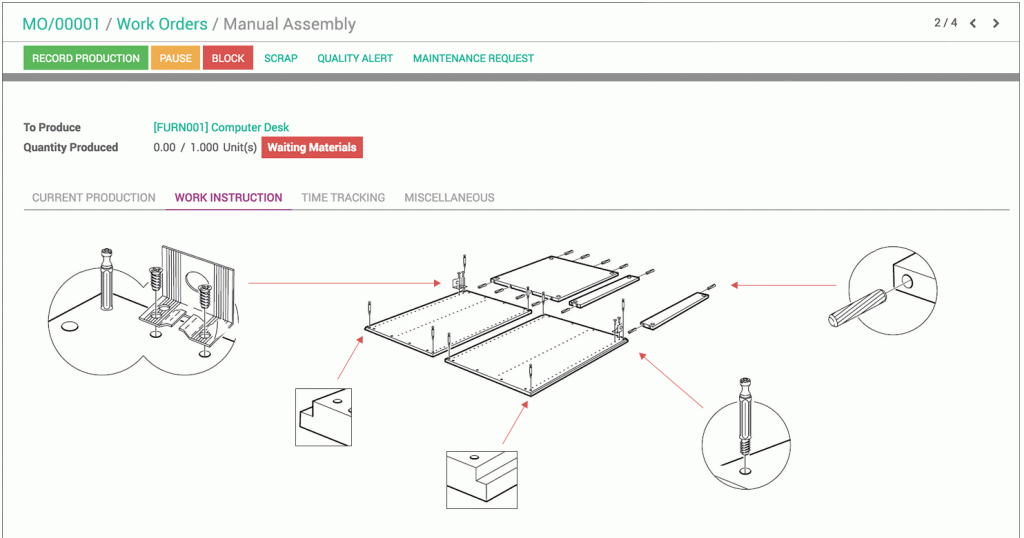 Optimize your inventory level
Through accurate fulfillment propositions.
Use make-to-order rules, minimum stock rules or the master production schedule to automate procurements. Let the scheduler compute everything for you. Use routes, constraints, and lead time to optimize inventory level and avoid shortages.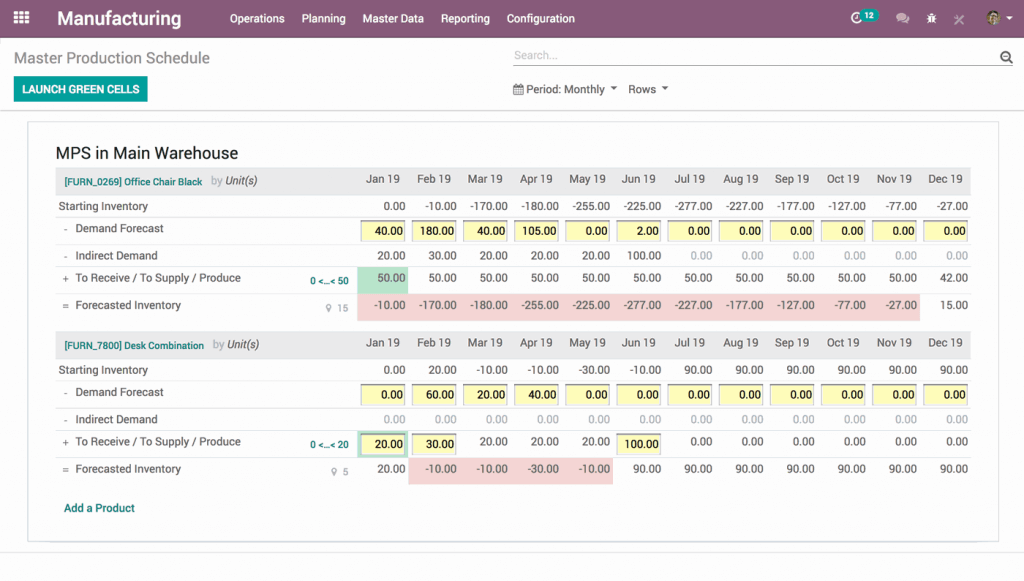 Great Reporting & KPIs
All the data you need at your fingertips.
Control your productivity with real-time Overall Equipment Efficiency (OEE) reports and monitor the 6 big losses of TPM. Track maintenance KPIs like MTTR and MTBF. Create customized dashboards to monitor performance in real time.
Dynamic reports on everything from costing to traceability, performance analysis, OEE, and more help you make smarter decisions about your business.
Fully integrated with other Odoo Apps