Manage Stocks Across Multiple Warehouses
With Odoo's double-entry inventory management system that allows you to track all the information of a product from the supplier to the customer. All on an intuitive, modern, and mobile interface.
The software allows you to manage basic operations such as delivery notes, inventory adjustments, inventory management receipts, packaging, scrap, inventory transfers and barcode scanning.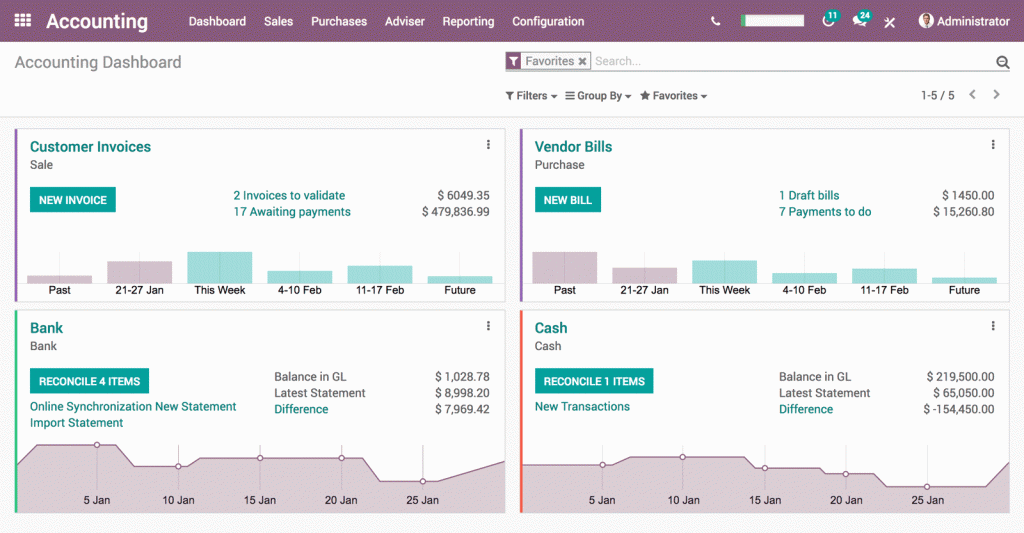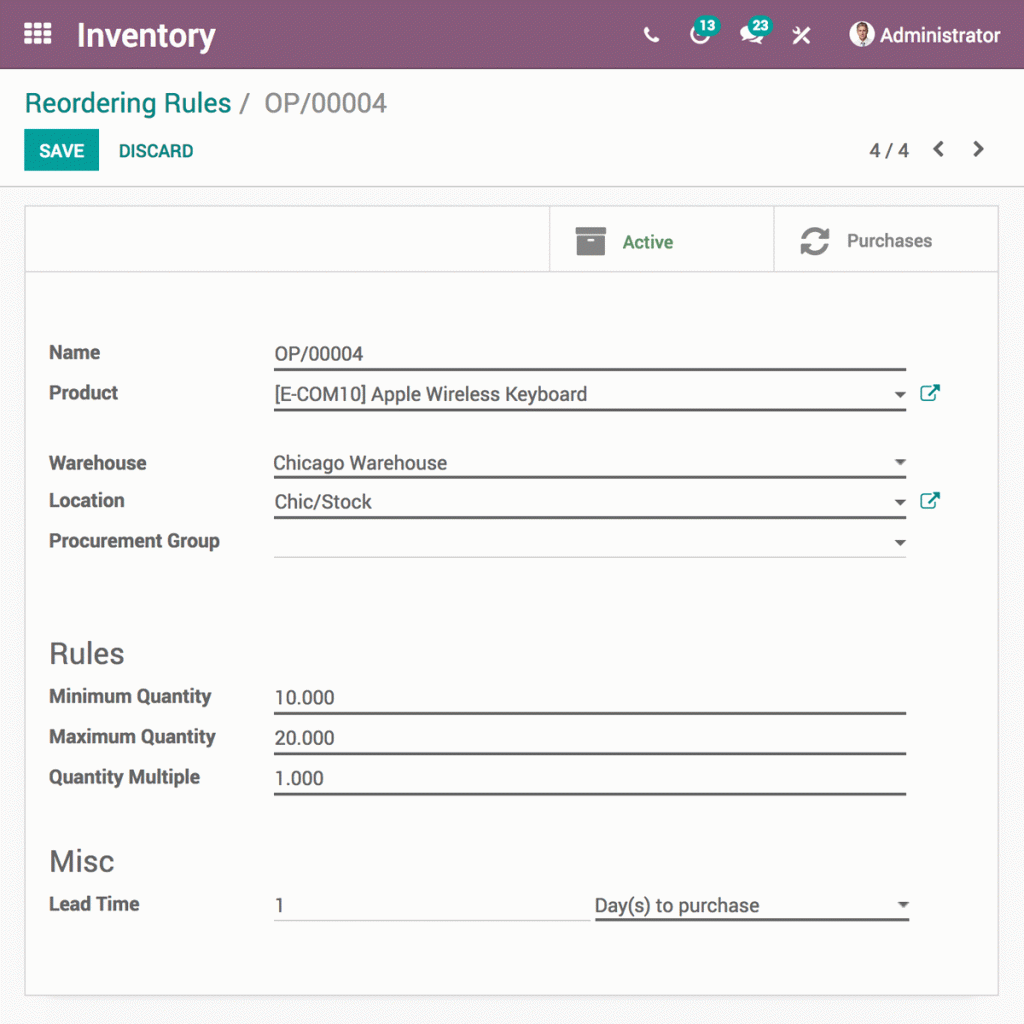 Less stock, no stockouts with fully automated replenishment.
Use order points and automated RFQs to make your supply chain more efficient than ever.
Experience total traceability
Track every stock move with Odoo's unique double-entry inventory system.
Track every stock move from purchase to warehouse bin to sales order. Trace lots or serials upstream or downstream from anywhere in your supply chain.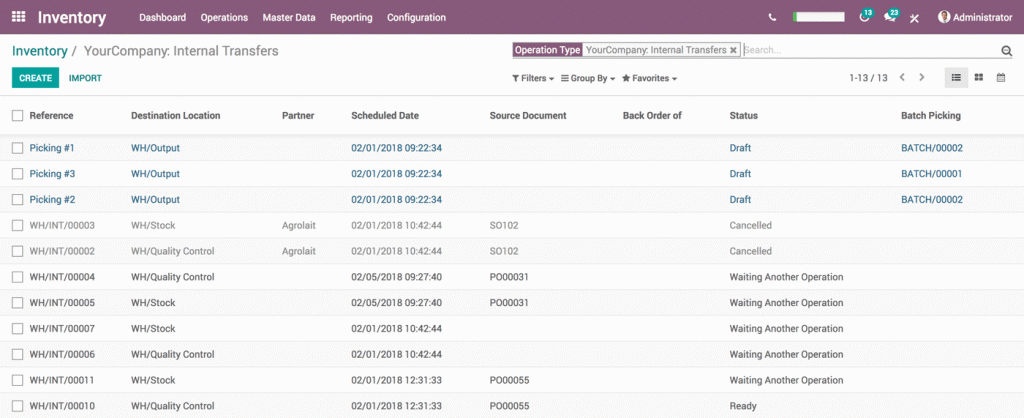 Fully integrated with other Odoo Apps