Track leads, close opportunities and get accurate forecasts.
Odoo offers a customer-centric CRM application that is connected to all company data and other Odoo applications. Within the CRM you can easily manage new lead opportunities, customer activities. You can also see sales forecasts as well as schedule sales activities all in one easy to use layout to boost the efficiency and performance of your sales department.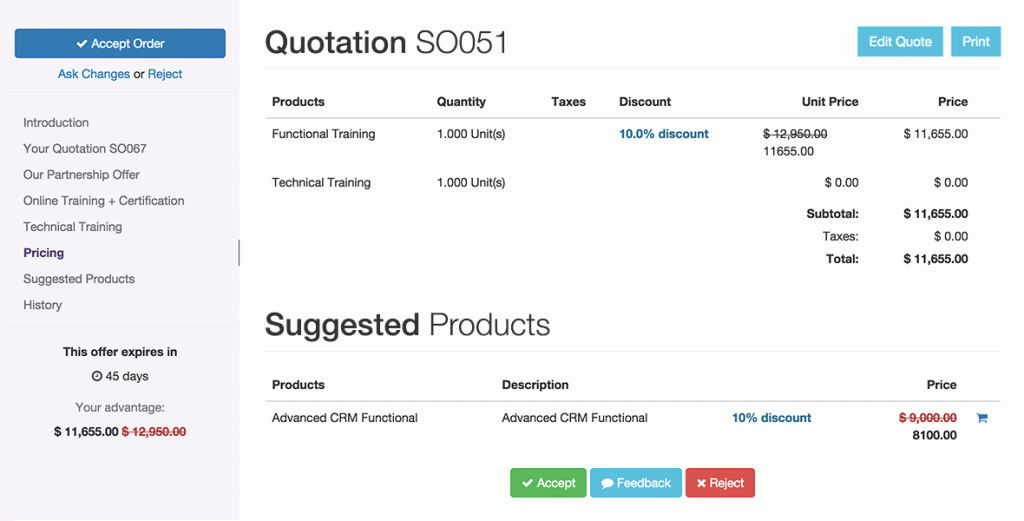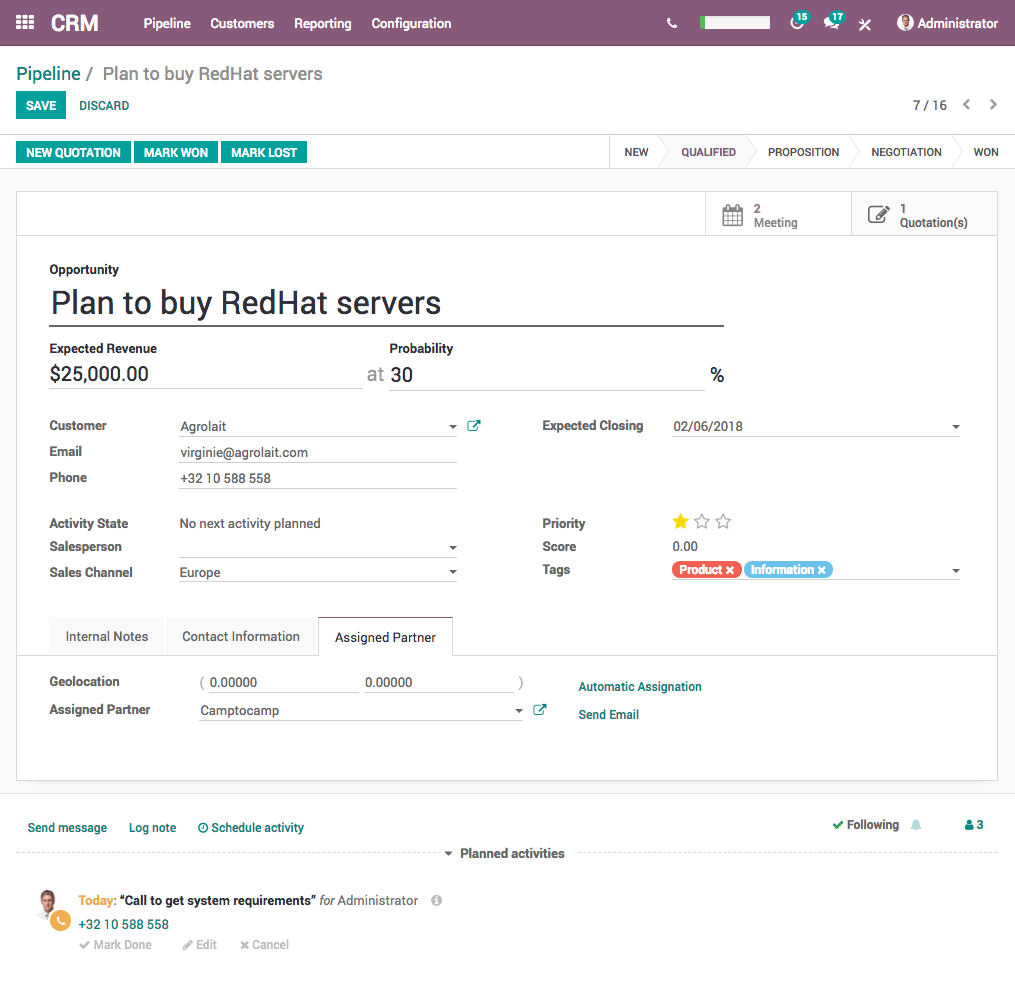 Get More Done in Less Time
Great Tools = Happy People
Schedule activities based on your sales scripts: calls, meetings, mailing, and quotations. Get all the information you need, directly on the opportunity: website pages viewed, mail received, etc.
Real-time overview
Easily review your performances & next activities
Know exactly how you perform compared to your monthly targets.
Organize your work based on your scheduled next actions.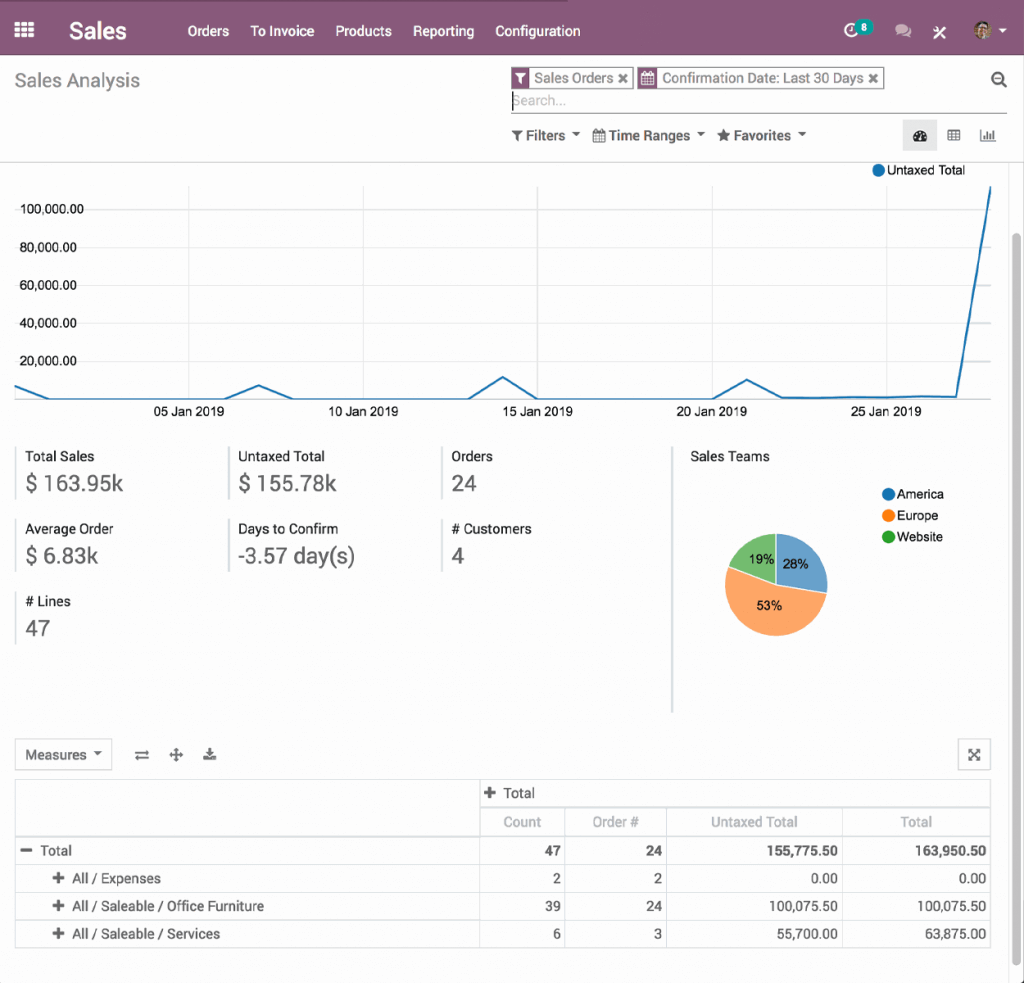 Fully integrated with other Odoo Apps